Chiropractor William Bucur D.C.

William M. Bucur graduated in St. Louis, Missouri from Logan College of Chiropractic in the year 2000, where he then established his first office in Michigan. It was only on vacation in Arizona that he and his wife decided this was the place for them! He has owned and operated an office in Surprise, AZ since 2006.
As of September, 2013 Greenway Cotton Chiropactic has expanded to include Body Harmony Massage and Laser Therapy.
On his free time he enjoys spending time with his family. He enjoys mountain climbing, hiking, fishing and continues to be involved with his church.
He finds great joy in Chiropractic, educating patients but most importantly seeing his patients improve. To him each day is rewarding when you enjoy what you do.
---
Brandy - Patient Care Coordinator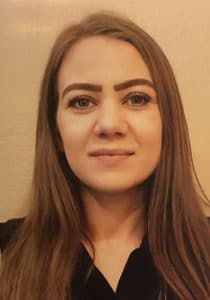 Hi, my name is Brandy and I am a native to Arizona. I have a bachelor's degree in health administration and have been in an administration role for over 10 years. I love helping people and trying to make a positive difference in the lives of each new person I meet. I am married with 3 children and love being a mother and a wife.
---
Mary Bucur - Marketing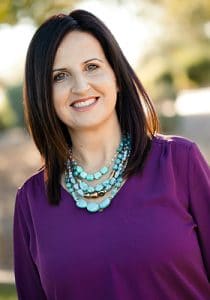 Hi there! My name is Mary Bucur, I am the Marketing Director here am Greenway Cotton Chiropractic and Body Harmony Massage. I enjoy interacting with others, sharing the possibilities of health and wellness through chiropractic, massage, and healthy nutrition. I enjoy running, traveling, being involved with church. Most of all I love spending quality time with my husband Dr. Bill, our kids ( or should I say young adults) John and Cecilia and our youngest Adam.
---
Mary Burch - Front Desk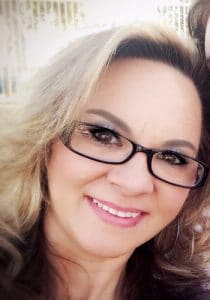 Hi. My name is Mary. Originally from Mississippi I have lived in Arizona for 21 years. I have 3 active children. I enjoy my family, traveling, and photography. Wellness is our #1 priority in our home. I have been in the wellness industry for over a decade and I thoroughly enjoy raising a naturally healthy family.
---
Cecilia
Bio coming soon.
---
Rhonda - Massage Therapist
Hello, I'm Rhonda. My journey in more natural ways to assist the body heal was inspired years ago. I began massage therapy in 2012 with the goal of helping others improve their quality of life. I currently am always exploring and learning more on how manuel therapies can be beneficial, with a particular interest in therapy for autistic kids. I moved back to Arizona 20 years ago with my two daughters from a small town in Michigan. I am a proud grandma of 5 ! Learning and creating are my passions. I could get lost for hours learning about history or the science behind things. I love to write, draw, paint and craft. Look forward to helping you feel better, and live better!
---
Lucinda - Massage Therapist
Hi my name is Lucinda, I also go by Lulu. I have been a massage therapist for 13 years. Graduate from Apollo College I also attended The Bryman School Glendale Community College.
My previous career was in the medical field. I have always loved helping others and trying to make a difference in their life. I like that what I do is a healthy and natural way of helping with the touch of healing hands.
I am a mother of four and love to spend time with my family. In my spare time I spend it mostly outdoors: hiking, biking, running, and of course going to spring training games, and spending time out on the boat. Anything that involves time in the sun. I have live in Arizona most of my life and absolutely love it!
---
Gloria - Massage Therapist
Hello! I'm Gloria!
I became a massage therapist in 2010 graduating from Apollo College. The human anatomy has always fascinated me and learning new techniques for massage is something I look forward to. I spend my free time with my kids, hiking, watching movies and trying out new eateries.
---
Amanda - Massage Therapist
Hello there! My name is Amanda, I have been an LMT since the year 2013. I have always known I was a healer so when I was introduced to massage therapy I instantly became interested with it. I enjoy helping people improve their quality of life through massage as well as watching patients improve with each visit. I continue to look forward in my journey with massage therapy and excited to see where it takes me.
On my free time I enjoy spending time with my daughter as well as being outdoors (camping, hiking, fishing etc..) I find my peace in nature and I am currently in the process of training my daughter to be my future hiking pal!
OFFICE HOURS
---
Monday
8:00am - 1:00pm
2:00pm - 5:00pm

---
Tuesday
1:00pm - 6:00pm
---
Wednesday
8:00am - 1:00pm
2:00pm - 5:00pm
---
Thursday
1:00pm - 6:00pm
---
Friday
8:00am - 12:00pm
---
Saturday
8:00am - 12:00pm
Greenway Cotton Chiropractic and Body Harmony Massage
16995 West Greenway Road #102
Surprise, AZ 85388
(623) 433-8895