---
Chiropractor William Bucur D.C.

William M. Bucur graduated in St. Louis, Missouri from Logan College of Chiropractic in the year 2000, where he then established his first office in Michigan. It was only on vacation in Arizona that he and his wife decided this was the place for them! He has owned and operated an office in Surprise, AZ since 2006.
As of September, 2013 Greenway Cotton Chiropactic has expanded to include Body Harmony Massage and Laser Therapy.
On his free time he enjoys spending time with his family. He enjoys mountain climbing, hiking, fishing and continues to be involved with his church.
He finds great joy in Chiropractic, educating patients but most importantly seeing his patients improve. To him each day is rewarding when you enjoy what you do.
---
Chiropractor Tanya Podolak D.C.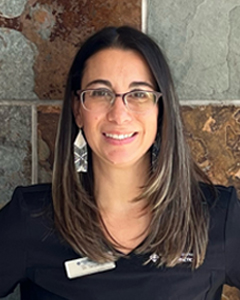 Tanya Podolak graduated in Davenport, Iowa from Palmer College of Chiropractic in 2005 after earning her undergrad from Northern Arizona, in Flagstaff. Dr. Tanya knew that she always wanted to go into the health field, once she graduated from NAU she found her passion for chiropractic.
She has been practicing for 9 years in the valley. She is Webster certified from the ICPA, for pregnancy patients. The philosophy of chiropractic is her passion. Giving the body the right tools it needs to heal itself.
In her free time, Dr. Tanya spends time with her 3 kids and family. She also enjoys exercising and hiking. She is excited to be part of Greenway Cotton Chiropractic and Body Harmony Massage.
---
Chiropractor Paul Woolf D.C.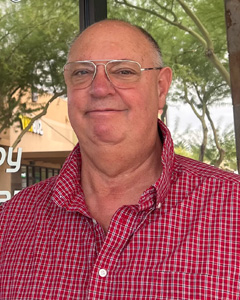 Paul Woolf graduated in Marietta Georgia from Life Chiropractic College in 1985. I have helped treat and care for patients ranging from newborns to senior citizens. I was once asked by a mentor, What makes a doctor a doctor? My response was " Patients". My goal is to help patients achieve better health and a feeling of greater well being. In my free time I spend with my wife Melessa. I have two children and four grandchildren.
---
Kristen - Front Desk Reception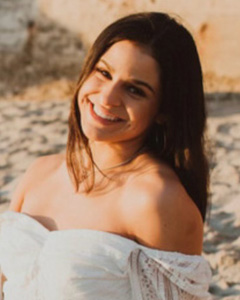 Hi! My name is Kristen and I was born and raised in California and moved to Arizona in 2021. I love to be with my family and friends and spend my free time kayaking or somewhere near water. I've always wanted to be in the healthcare field which led me to get my associates in science and a few medical certificates. I have since found that chiropractic is a great fit! I love getting to know patients and seeing their progress over time; it makes me happy when others are happy too. I'm fortunate to be working alongside such a supportive and talented team!
---
Anali - Front Desk Reception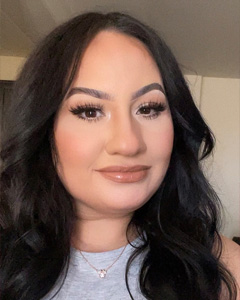 Hello! My name is Anali and I was born and raised in Norwalk, California my family and I moved to Arizona in 2011. I'm a receptionist here at Greenway Cotton Chiropractic. I love helping patients with scheduling their chiropractic/massage therapy needs. Most of all I love to spend time with my Husband and 3 children.
---
Andrea - Office Manager & Patient Care Coordinator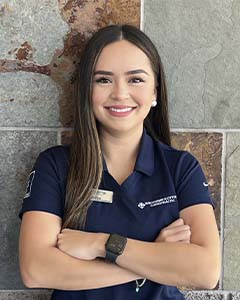 Hello! My name is Andrea and I'm the office manager & patient care coordinator. I was born in Texas but raised in Arizona. I graduated from nursing school back in 2018. Learning about the human body is so fascinating and making people feel better is always a goal of mine, it's the reason why I chose to join my chiropractor team. I love spending my time riding horses and gathering with family and friends, I'm excited to be part of this team to make a difference day by day.
---
Mary Bucur - Marketing Director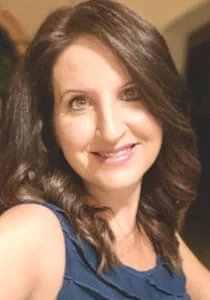 Hi there! My name is Mary Bucur, I am the Marketing Director here am Greenway Cotton Chiropractic and Body Harmony Massage. I enjoy interacting with others, sharing the possibilities of health and wellness through chiropractic, massage, and healthy nutrition. I enjoy running, traveling, being involved with church. Most of all I love spending quality time with my husband Dr. Bill, our kids ( or should I say young adults) John and Cecilia and our youngest Adam.
---
Morgan - Finance Manager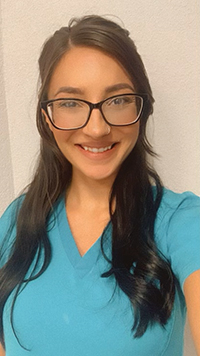 Hi, I'm Morgan, I was born in California but I was raised in Arizona since I was two. I've always been good with numbers which led me to get my medical billing and coding degree at Arizona College. I am the Finance Manager here at Greenway Cotton Chiropractic. Outside of work, I enjoy playing with my 2 kids and spending time with family. I believe chiropractic is an essential component of every lifestyle and look forward to my career progressing with this practice
---
Cecilia - Billing Specialist/ Back Office Support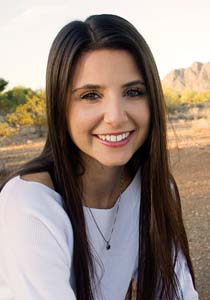 Hi there, my name is Cecilia born in Michigan and raised in Arizona. I grew up with chiropractic from the day I was born. My passion is to help others and see people improve from their talents and gifts. In my free time, I enjoy being with my family as well as my friends. I currently attend Arizona State University majoring in Biomedical Sciences. Chiropractic has become a lifestyle for me and I am grateful to be a part of natural healthcare.
---
Macie - Therapy Attendant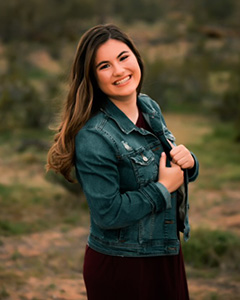 Hello! my name is Macie and I'm a therapy attendant and a certified Chiropractic Assistant! I was born and raised in Arizona. I'm currently still in college trying to get a bachelor's degree in nursing. I joined my chiropractic team because I love getting to work with patients to help them feel better and put a smile on their faces. Outside of work I love to spend time going to the gym or spending time with my friends and family. I am grateful to be a part of this team!
---
McKenna - Therapy Attendant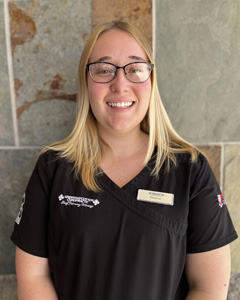 Hi my name is McKenna and I am a therapy attendant here at Greenway Cotton Chiropractic. I was born in Nevada but raised here in Arizona. I have always been interested in the medical field, taking every medical/science class available in high school. In my free time I am taking care of two crazy rescue puppies. I look forward to accompanying you in your journey towards wellness.
---
Bernadette - Clinical Licensed Massage Therapist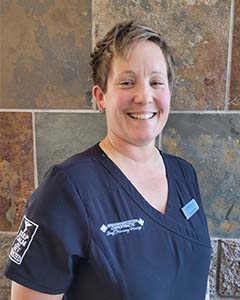 Hello, I'm Bernadette
My massage career began back in 2008. I attended the Arizona School of Massage Therapy. I have always had a passion for making people feel their best and I am honored to be a part of their wellness journey. I love to educate as well as find the source of my clients pain. My favorite modalities to incorporate into my sessions are stretching, myofascial release techniques, hot stone and cupping. I believe that with regular massage and chiropractic visits you can truly live your healthiest life. During my free time I enjoy spending time around water and the outdoors. My dogs are my kids and they keep me busy when I'm home.
Deep tissue
Trigger Point
Stretching
Myofascial Release
Cupping
Hot Stone
---
Frankie - Clinical Licensed Massage Therapist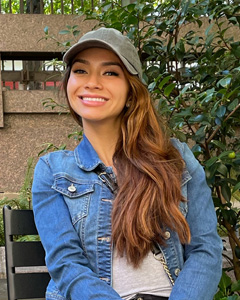 Hello my name is Frankie . I have been a licensed massage therapist and working alongside a chiropractor since 2015. I am a huge advocate for making massage part of a healthy and happy lifestyle because it addresses the body as a whole. It is my mission with each of my clients to find the root cause of their pain and to personalize each session accordingly. In my spare time I love to work out , spend time with my family and my fur babies.
Deep Tissue
Trigger Point
Sports Massage
---
Hector - Clinical Licensed Massage Therapist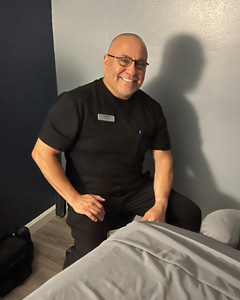 Hello, everyone. I'm Hector, a retired military veteran who has been a Licensed Massage Therapist since 2017. My goals are to help you feel better by reducing anxiety, muscle soreness, and stress.
I sincerely believe the powerful combination of massage therapy and chiropractic adjustments contributes to your overall well-being. My favorite modalities are deep tissue, trigger point, and myofascial release.
In my free time, I enjoy spending time with family, traveling the world, and spoiling my poodle and French bulldog.
My favorite modalities are:
Deep Tissue
Trigger Point
Myofascial Release
OFFICE HOURS
---
Monday
8:00am - 1:00pm
2:00pm - 6:00pm

---
Tuesday
9:00am - 1:00pm
2:00pm - 6:00pm

---
Wednesday
8:00am - 1:00pm
2:00pm - 6:00pm
---
Thursday
9:00am - 1:00pm
2:00pm - 6:00pm
---
Friday
8:00am - 12:00pm
---
Saturday
Closed
Greenway Cotton Chiropractic and Body Harmony Massage
16995 West Greenway Road #102
Surprise, AZ 85388
(623) 433-8895