Chiropractor William Bucur D.C.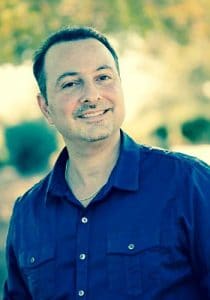 William M. Bucur graduated in St. Louis, Missouri from Logan College of Chiropractic in the year 2000, where he then established his first office in Michigan. It was only on vacation in Arizona that he and his wife decided this was the place for them! He has owned and operated an office in Surprise, AZ since 2006.
As of September, 2013 Greenway Cotton Chiropactic has expanded to include Body Harmony Massage and Laser Therapy.
On his free time he enjoys spending time with his family. He enjoys mountain climbing, hiking, fishing and continues to be involved with his church.
He finds great joy in Chiropractic, educating patients but most importantly seeing his patients improve. To him each day is rewarding when you enjoy what you do.
---
Brandy - Patient Care Coordinator

Hi, my name is Brandy and I am a native to Arizona. I have a bachelor's degree in health administration and have been in an administration role for over 10 years. I love helping people and trying to make a positive difference in the lives of each new person I meet. I am married with 3 children and love being a mother and a wife.
---
Mary Burch - Front Desk Receptionist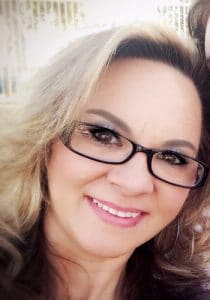 Hi. My name is Mary. Originally from Mississippi I have lived in Arizona for 21 years. I have 3 active children. I enjoy my family, traveling, and photography. Wellness is our #1 priority in our home. I have been in the wellness industry for over a decade and I thoroughly enjoy raising a naturally healthy family.
---
Leah - Front Desk Receptionist

---
Didi - Office Maintenance

Hello, my name is Didi. I am a proud mother of 3 amazing children and I have an amazing husband. I'm an Arizona Native fromt he southern part of Tuscan. Love to be with my family. We enjoy supporting our daughter with her basketball. We sure are a basketball loving family! The most important thing to me is my Faith, to praise my children with the love and enjoy life with my husband.
---
Mary Bucur - Marketing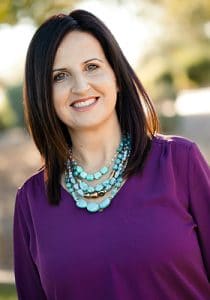 Hi there! My name is Mary Bucur, I am the Marketing Director here am Greenway Cotton Chiropractic and Body Harmony Massage. I enjoy interacting with others, sharing the possibilities of health and wellness through chiropractic, massage, and healthy nutrition. I enjoy running, traveling, being involved with church. Most of all I love spending quality time with my husband Dr. Bill, our kids ( or should I say young adults) John and Cecilia and our youngest Adam.
---
Andrea Rangel - Billing Specialist

Hi my name is Andrea Rangel. I am a proud mother of two boys. Born and raised in Arizona, I love family adventures. I have been in billing over 15 years and I love resolving billing questions and dealing with insurance companies. I always found helping patients understand the billing process puts a smile on a their face.
---
Rhonda - Massage Therapist

Hello, I'm Rhonda. My journey in more natural ways to assist the body heal was inspired years ago. I began massage therapy in 2012 with the goal of helping others improve their quality of life. I currently am always exploring and learning more on how manuel therapies can be beneficial, with a particular interest in therapy for autistic kids. I moved back to Arizona 20 years ago with my two daughters from a small town in Michigan. I am a proud grandma of 5 ! Learning and creating are my passions. I could get lost for hours learning about history or the science behind things. I love to write, draw, paint and craft. Look forward to helping you feel better, and live better!
---
Kisha - Massage Therapist

My name is Kisha I've been a therapist for 6 years as of May 2012. I graduated from Brookline College. What inspired me to be a therapist is I wanted to help people with injuries. I love being in the massage field because you feel great helping someone!
---
Nina - Massage Therapist

My name is Nina. I'm originally from Reno, Nevada and have been in Arizona for 11 years. I have 2 children, both boys. We love to go hiking together and finding new places to explore.
I graduated from Arizona School Of Massage Therapy in 2014. I have a strong passion to help those in need, whether they are experiencing physical pain, or in need of relaxation. My technique usually incorporates Swedish, deep tissue and trigger point therapy. I like to make sure my patient is comfortable while receiving a beneficial massage. Your health and well being is truly important to me and I will do my best to provide you with the right pressure, and address any issues you may have.
---
Ashley - Massage Therapist

My name is Ashley. I'm from Texas but have been in Arizona for 12 years. In January 2019 I will be returning to school to get my Bachelors in Nursing. I graduated from Cortiva Institute in Scottsdale, AZ in July of 2018. My mantra is Health and Wealth! I'm here to not only alleviate chronic muscle fatigue but hope to give you a break from the stressors of everyday life. I incorporate various modalities based on your needs from general relaxing Swedish Massage to Deep Tissue and Trigger Point therapy to release knots. I look forward to working with you soon!
OFFICE HOURS
---
Monday
8:00am - 1:00pm
2:00pm - 5:00pm

---
Tuesday
1:00pm - 6:00pm
---
Wednesday
8:00am - 1:00pm
2:00pm - 5:00pm
---
Thursday
1:00pm - 6:00pm
---
Friday
8:00am - 12:00pm
---
Saturday
8:00am - 12:00pm
Greenway Cotton Chiropractic and Body Harmony Massage
16995 West Greenway Road #102
Surprise, AZ 85388
(623) 433-8895