---
Chiropractor William Bucur D.C.

William M. Bucur graduated in St. Louis, Missouri from Logan College of Chiropractic in the year 2000, where he then established his first office in Michigan. It was only on vacation in Arizona that he and his wife decided this was the place for them! He has owned and operated an office in Surprise, AZ since 2006.
As of September, 2013 Greenway Cotton Chiropactic has expanded to include Body Harmony Massage and Laser Therapy.
On his free time he enjoys spending time with his family. He enjoys mountain climbing, hiking, fishing and continues to be involved with his church.
He finds great joy in Chiropractic, educating patients but most importantly seeing his patients improve. To him each day is rewarding when you enjoy what you do.
---
Brandy - Patient Care Coordinator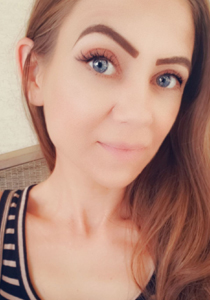 Hi, my name is Brandy and I am a native to Arizona. I have a bachelor's degree in health administration and have been in an administration role for over 10 years. I love helping people and trying to make a positive difference in the lives of each new person I meet. I am married with 3 children and love being a mother and a wife.
---
Mary Bucur - Marketing Director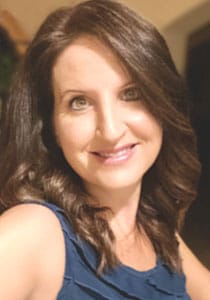 Hi there! My name is Mary Bucur, I am the Marketing Director here am Greenway Cotton Chiropractic and Body Harmony Massage. I enjoy interacting with others, sharing the possibilities of health and wellness through chiropractic, massage, and healthy nutrition. I enjoy running, traveling, being involved with church. Most of all I love spending quality time with my husband Dr. Bill, our kids ( or should I say young adults) John and Cecilia and our youngest Adam.
---
Mary Burch - Marketing
Hello my name is Mary Burch. I am from Mississippi and have been in Arizona for the past 24 years. I have a college education in nursing and criminal justice. I have 3 adult children to who started chiropractic care since birth. Chiropractic and natural health care has been number one in my family. I have a passion for working with people and have been in marketing over three years. I enjoy interacting with patients and people in the community and sharing my knowledge on chiropractic care! I love to travel and spend time with my three kids and two dogs.
---
Elisa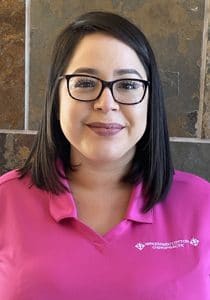 Hello my name is Elisa. I was introduced to chiropractic in 2014. I became a certified chiropractic assistant. I have been working in this field for a little over two years. What I love about chiropractic is how much it helps your overall well-being. It helped me get rid of my horrible migraines and I am very thankful to get off the medication. On my free time I enjoy reading outdoors while listening to my favorite pianist Yiruma.
---
Cecilia - Back Office Assistant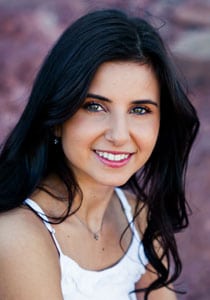 Hi there, my name is Cecilia born in Michigan and raised in Arizona. I grew up with chiropractic from the day I was born. My passion is to help others and see people improve from our talents and gifts. In my free time, I enjoy being with my family as well as my friends when I am not in school. Excited to announce, I will be attending Arizona State University in Fall 2020. Chiropractic has become a lifestyle for my and I am grateful to feel such care.
---
Bernadette - Massage Therapist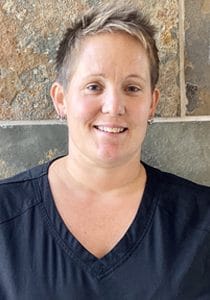 Hello, I'm Bernadette
My massage career began back in 2008. I attended the Arizona School of Massage Therapy. I have always had a passion for making people feel their best and I am honored to be a part of their wellness journey. I love to educate as well as find the source of my clients pain. My favorite modalities to incorporate into my sessions are stretching, myofacial release techniques, hot stone and cupping. I believe that with regular massage and chiropractic visits you can truly live your healthiest life. During my free time I enjoy spending time around water and the outdoors. My dogs are my kids and they keep me busy when I'm home.
---
Lucinda - Massage Therapist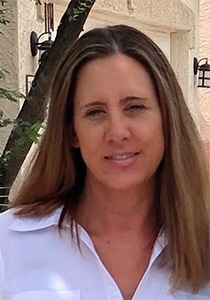 Bonjour my Name is Lucinda, I became a massage Therapist in 2007. Prior to this I worked in the medical field. I like working side by side with Doctors in helping our clients feel their best so they can live there life to the fullest. I take my time to get to know each and everyone of my clients to understand what it is that they need and want out of their Therapy. I Love that I can help with the touch of Healing Hands and all the knowledge I have learned over the years. My techniques are Therapeutic Massage, Cupping, Sports Massage, Stretching, Lymphatic Massage, Cranial Sacral and many more. I truly Love what I do! In my spare time I enjoy being out side Hiking, Running, and gardening. I do some Kickboxing too:) I'm a mother of Four and Love spending time with my family.
---
Deanna Dubray - Massage Therapist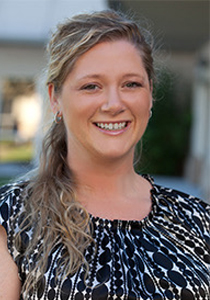 My name is Deanna I'm an Arizona Licensed Massage Therapist. I was trained by Chiropractic a Specialists, where I was introduced to massage from a highly technical standpoint. With 15 years experience in wellness I specialize in treating both acute and chronic injuries combining deep tissue, trigger point, structural integration (also referred to as Rolfing), stretching, along with several other techniques. Adjusting each massage to individual needs.
---
Diana - Massage Therapist / Back Office Assistant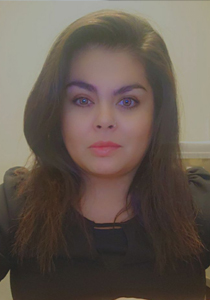 Hi, my name is Diana! I am a therapist as well as the back office assistant. I fell in love with massage 10 years ago. Although I wear many hats here at the office my main goal is the same. I want to keep you feeling your best! I am a mom to 3 beautiful girls and have been married for 11 yrs! I'm a California native but have been a Surprise resident for the last 7 yrs. If there was one thing I could say about myself is this. I have a passion for helping people. Whether I'm bugging you to make your next appointment or helping work those stubborn knots out. I will make sure I do my job to the best of my ability. Welcome to the family!
OFFICE HOURS
---
Monday
8:00am - 1:00pm
2:00pm - 5:00pm

---
Tuesday
1:00pm - 6:00pm
---
Wednesday
8:00am - 1:00pm
2:00pm - 5:00pm
---
Thursday
1:00pm - 6:00pm
---
Friday
8:00am - 12:00pm
---
Saturday
8:00am - 12:00pm
Greenway Cotton Chiropractic and Body Harmony Massage
16995 West Greenway Road #102
Surprise, AZ 85388
(623) 433-8895