---
Chiropractor William Bucur D.C.

William M. Bucur graduated in St. Louis, Missouri from Logan College of Chiropractic in the year 2000, where he then established his first office in Michigan. It was only on vacation in Arizona that he and his wife decided this was the place for them! He has owned and operated an office in Surprise, AZ since 2006.
As of September, 2013 Greenway Cotton Chiropactic has expanded to include Body Harmony Massage and Laser Therapy.
On his free time he enjoys spending time with his family. He enjoys mountain climbing, hiking, fishing and continues to be involved with his church.
He finds great joy in Chiropractic, educating patients but most importantly seeing his patients improve. To him each day is rewarding when you enjoy what you do.
---
Chiropractor Shannon D.C.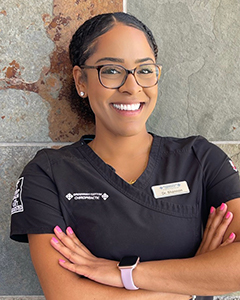 An athlete from her early days, being involved in team sports such as soccer, basketball, track and volleyball through college, the Chiropractic profession was a natural choice, coupled with Dr. Shannon's desire to assist others on their path to wellness. Realizing this dream, Dr. Shannon earned a BS in Earth Science from University of North Carolina at Charlotte before working toward her Doctor of Chiropractic Studies from the prestigious Life University.
Dr. Shannon is very excited to now living in Phoenix Arizona and serving the wonderful people of Surprise Arizona. This Tar-Heel is ready for the desert.
---
Naomi - Office Manager/ Patient Care Coordinator
Hi I'm Naomi, I recently moved back to Arizona from being away for 6 years. I am originally from Arizona, grew up in a military family. I am the fun aunt to 6 nieces, they keep me on my toes. I love playing golf on the weekends and going to the movies. I am excited to be part of Greenway Cotton Chiropractic to be able to help others and to see their progress.
---
Andrea - Front Receptionist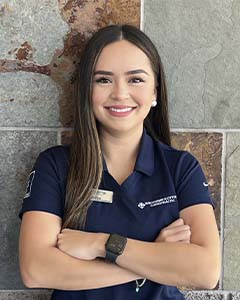 Hello! My name is Andrea and I'm in charge of front desk, I was born in Texas but raised in Arizona. I graduated from nursing school back in 2018. Learning about the human body is so fascinating and making people feel better is always a goal of mine, it's the reason why I chose to join my chiropractor team. I love spending my time riding horses and gathering with family and friends, I'm excited to be part of this team to make a difference day by day.
---
Mary Bucur - Marketing Director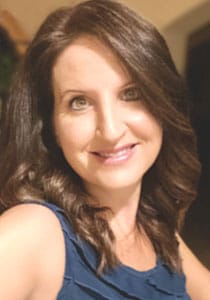 Hi there! My name is Mary Bucur, I am the Marketing Director here am Greenway Cotton Chiropractic and Body Harmony Massage. I enjoy interacting with others, sharing the possibilities of health and wellness through chiropractic, massage, and healthy nutrition. I enjoy running, traveling, being involved with church. Most of all I love spending quality time with my husband Dr. Bill, our kids ( or should I say young adults) John and Cecilia and our youngest Adam.
---
Cecilia - Billing Specialist/ Back Office Support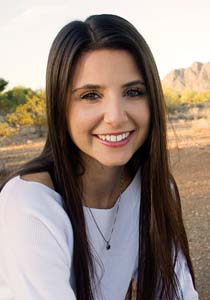 Hi there, my name is Cecilia born in Michigan and raised in Arizona. I grew up with chiropractic from the day I was born. My passion is to help others and see people improve from their talents and gifts. In my free time, I enjoy being with my family as well as my friends. I currently attend Arizona State University majoring in Biomedical Sciences. Chiropractic has become a lifestyle for me and I am grateful to be a part of natural healthcare.
---
Melody - Therapy Assistant/Licensed Massage Therapist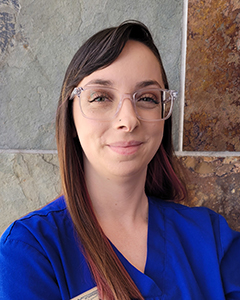 Hi. My name is Melody. I've been a licensed massage therapist since 2014. I'm the therapy attendant here at Greenway Cotton Chiropractic which is when you get scheduled for percussive massage and/or spinal decompression. My passion is putting others first to get them healthy. On my spare time I like to do resin art, spend time with friends and family, being a mom and being crafty.
---
Bernadette - Clinical Licensed Massage Therapist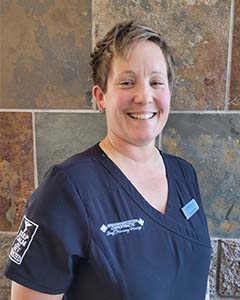 Hello, I'm Bernadette
My massage career began back in 2008. I attended the Arizona School of Massage Therapy. I have always had a passion for making people feel their best and I am honored to be a part of their wellness journey. I love to educate as well as find the source of my clients pain. My favorite modalities to incorporate into my sessions are stretching, myofascial release techniques, hot stone and cupping. I believe that with regular massage and chiropractic visits you can truly live your healthiest life. During my free time I enjoy spending time around water and the outdoors. My dogs are my kids and they keep me busy when I'm home.
---
Deanna Dubray - Clinical Licensed Massage Therapist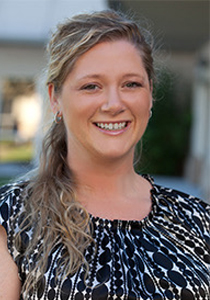 Hi, my name is Deanna; I'm an Arizona Licensed Massage Therapist (LMT). I graduated from the Arizona School of Massage Therapy in 2009. I also have experience working as an Arizona Registered Chiropractic Assistant (CA) since 2005.
I was trained by Chiropractic Specialists, where I was introduced to massage from a highly technical standpoint.
With 17 years of experience in Wellness, I have focused on specializing in integrative therapeutic massage, treating both acute and chronic injuries combining deep tissue, trigger point, myofascial release, structural integration (also referred to as Rolfing), stretching, clinical cupping, along with several other techniques. Adjusting each massage to individual needs.
My goal for your massage therapy session is to provide you with the best massage therapy I can so that you can get as much relief as possible.
My Promise to you is to do my best to help improve your sense of Health, to help alleviate your discomfort, and help facilitate a meaningful healing process, in a manner that is safe, respectful and comfortable for you!
OFFICE HOURS
---
Monday
8:00am - 1:00pm
2:00pm - 5:00pm

---
Tuesday
1:00pm - 6:00pm
---
Wednesday
8:00am - 1:00pm
2:00pm - 5:00pm
---
Thursday
1:00pm - 6:00pm
---
Friday
8:00am - 12:00pm
---
Saturday
8:00am - 12:00pm
Greenway Cotton Chiropractic and Body Harmony Massage
16995 West Greenway Road #102
Surprise, AZ 85388
(623) 433-8895